Hello Everyone!
Last year was the first year I didn't complete a traditional painting in... decades. Wow that's kind of crazy. I'd already cut back on my art show work purposefully --as the art show circuit was grinding me to dust-- but then covid hit and all art shows came to a standstill. The art show world has since picked up again but nothing really came up for me last year. I've always wanted a place for my traditional painting in my workflow so I'm excited that I have multiple group shows lined up this year.
The first show is a group show called, Existential, which actually opened last week at Antler Gallery in Portland. Sorry for the late heads up! The last couple weeks have been chock full and I didn't have a moment to send out a Newsletter. Just got too much on my giant plate right now! It's a mostly good problem to have.
It's a show themed around endangered species so I went did what had to be done. I painted a red panda. Here's my piece entitled, "Champion of the Rare."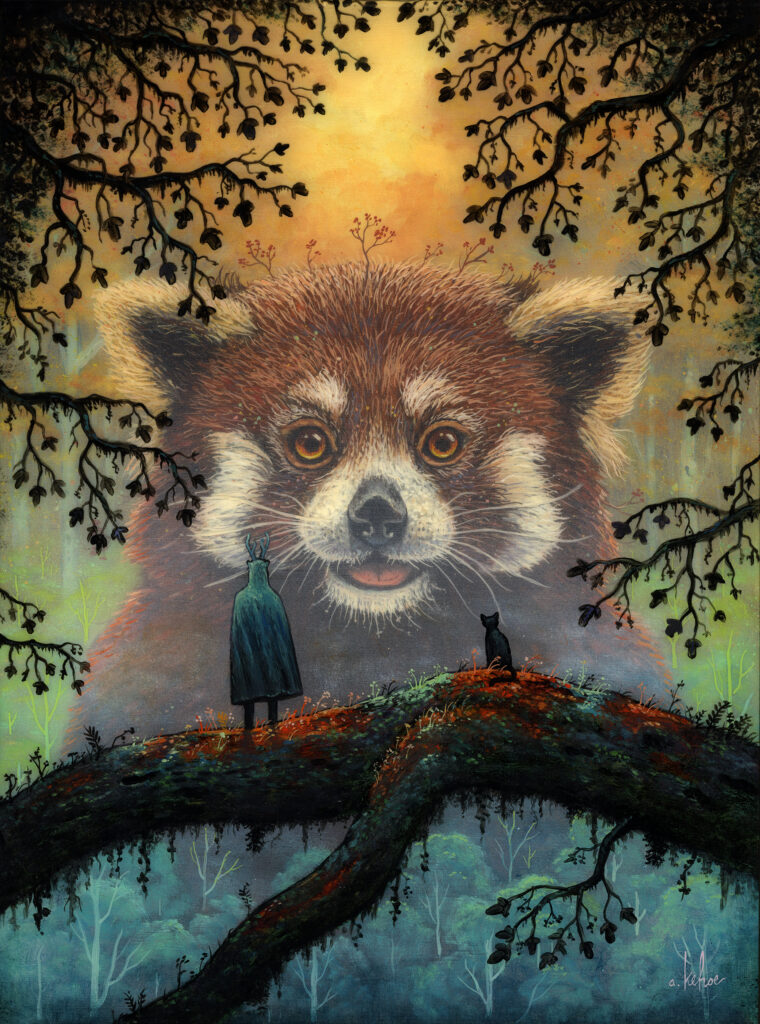 Felt really good to finish a painting. Looking forward to making more this year.
This piece is still available for purchase. There are also a lot of amazing artists with their amazing work in the show so do yourself a favor and check it out. You can find the work from the show here:
And here's the info on the show:
'EXISTENTIAL'
Curated by Antler Gallery and Thinkspace Projects
On view April 27 - May 21, 2023 at:
Antler Gallery + Talon Gallery
2728 NE Alberta Street
Portland, OR 97211
Opening Reception:
Thursday, April 27 from 6-9pm
We'll be donating 10% of the sale from each work sold to BornFreeUSA.org to help in their fight to save our endangered species in the animal kingdom. We've worked with them many times in the past and they are a great organization dedicated to helping our wildlife.
BORN FREE USA
https://www.bornfreeusa.org/about-us/
Featuring work from over 70 artists spanning the globe:
Ador
Allison Bamcat
Amandine Urruty
Amy Ruppel
Amy Sol
Andy Kehoe
Anne Smerdon
Anthony Ausgang
Anthony Clarkson
Anthony Solano
Antonio J. Ainscough
Bennett Slater
Benzilla
Brad Woodfin
Brin Levinson
Calvin Ma
Casey Weldon
Cayl Austin
Chloe Becky
Chris Austin
Claire Milligan
Cody Jiminez
Craig Barker
Creature Creature
Dewi Plass
Euan Roberts
Evoca1
Fandi Angga Saputra
Frank Gonzales
Fumi Nakamura
Goopmassta
GV Kelley
Hannah Eddy
Heiko Müller
James Thistllethwaite
Jeremy Nichols
Jon MacNair
Josh Keyes
Julian Callos
Juliet Schreckinger
Kelly Vivanco
Kim Slate
Kimera Wachna
Kristy Moreno
Manuel Zamudio
Marcos Navarro
Miriam Frank
Motelseven
Natalie Erickson
Neil Perry
Nicole Evans
Nikoo Bafti
Paola Ciarska
Rachel Sabin
Rialenga
Roja
Ryol
Sean Banister
Sloppy Seconds
Spenser Little
Steve Seeley
Stig Bergas
Stom500
Super A
Susannah Kelly
Thomas Jackson
Toyameg
Travis Black
Tripper Dungan
Vanessa Morata
VR Rivera
Young-Ji Cha
Yuta Tamura
Zoe Keller
---
Digital Painting:
I've also completed a couple new digital paintings for my Patreon since my last newsletter.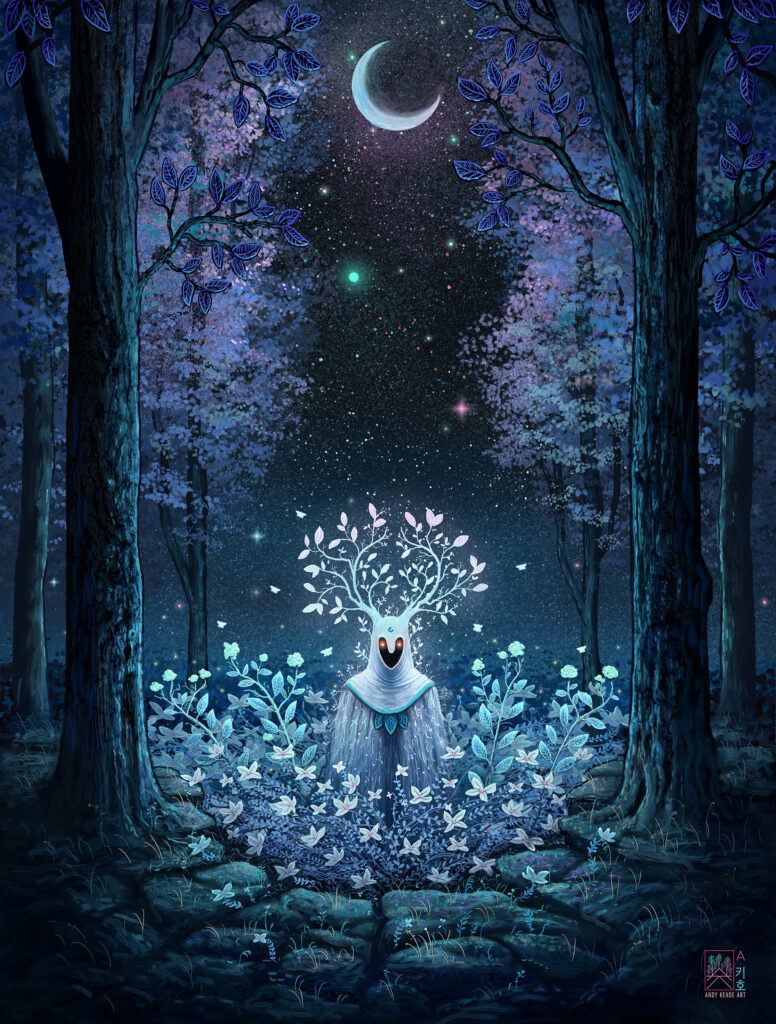 Print available here: Night Garden Print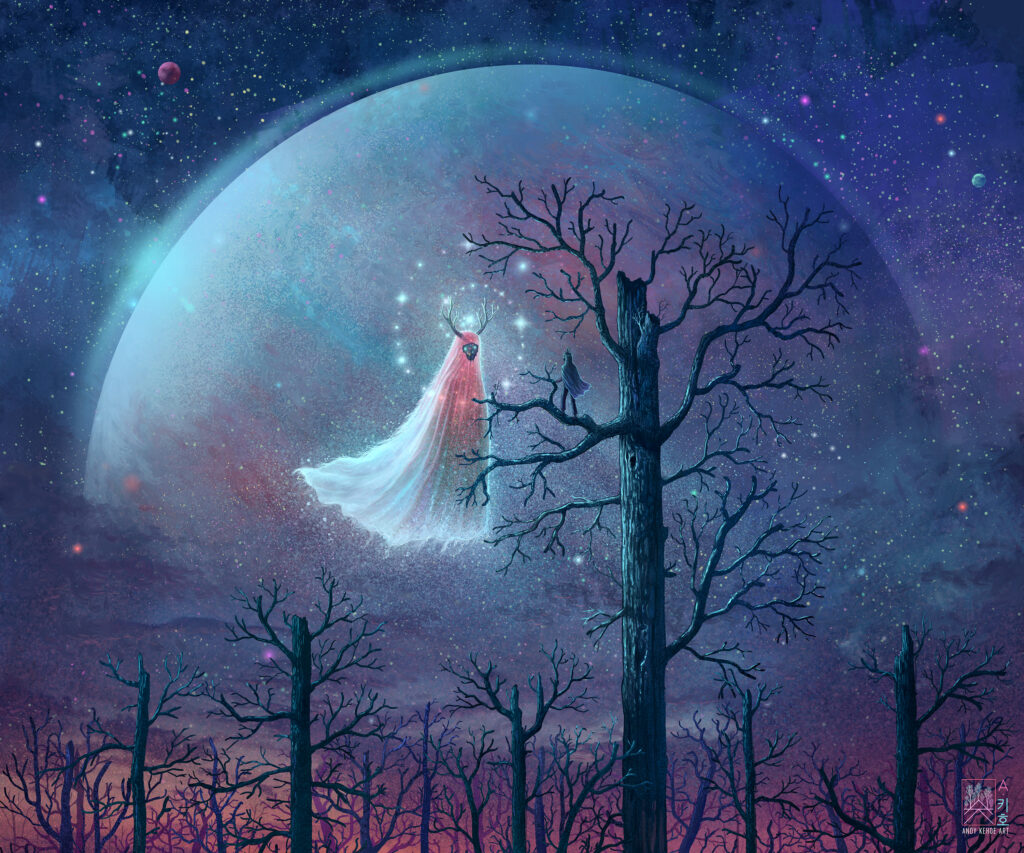 Print available here: Gazing Into the Infinite Print
---
I have more announcements to make but I'm going to save them for a separate Newsletter as I don't want this to get too bloated. So expect another Newsletter in a couple days.
Thanks for reading and subscribing!
-Andy