Hello Everyone!
I'm proud to present my newest digital painting, "Emerging from the Deepness."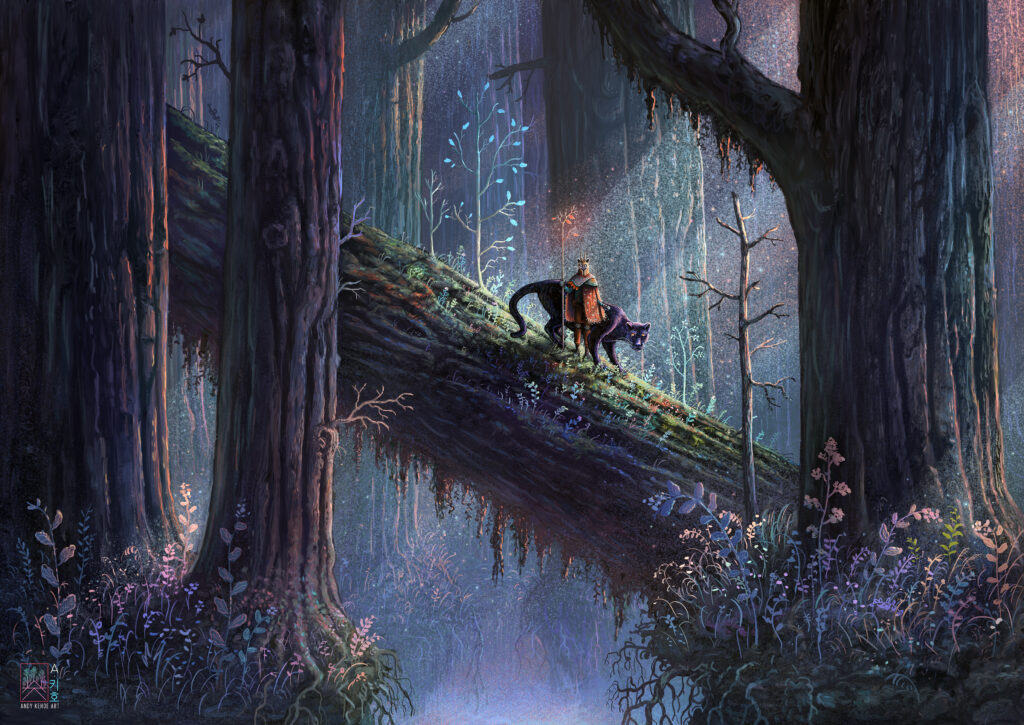 Sometimes when it comes to making a new piece, I just need to go somewhere comfortable. For me, that's the deep forest—creative speaking anyways. As much as I love the forest, I can never be absolutely comfortable there. It's the home for critters, plants, and creepy crawlies--not me. But I do love to create characters that actually belong there.
They move through these surroundings with a natural presence and a knowing grace in a way I wish I could. Freedom not fear. They are truly of the forest and the wild.
---
PRINT RELEASE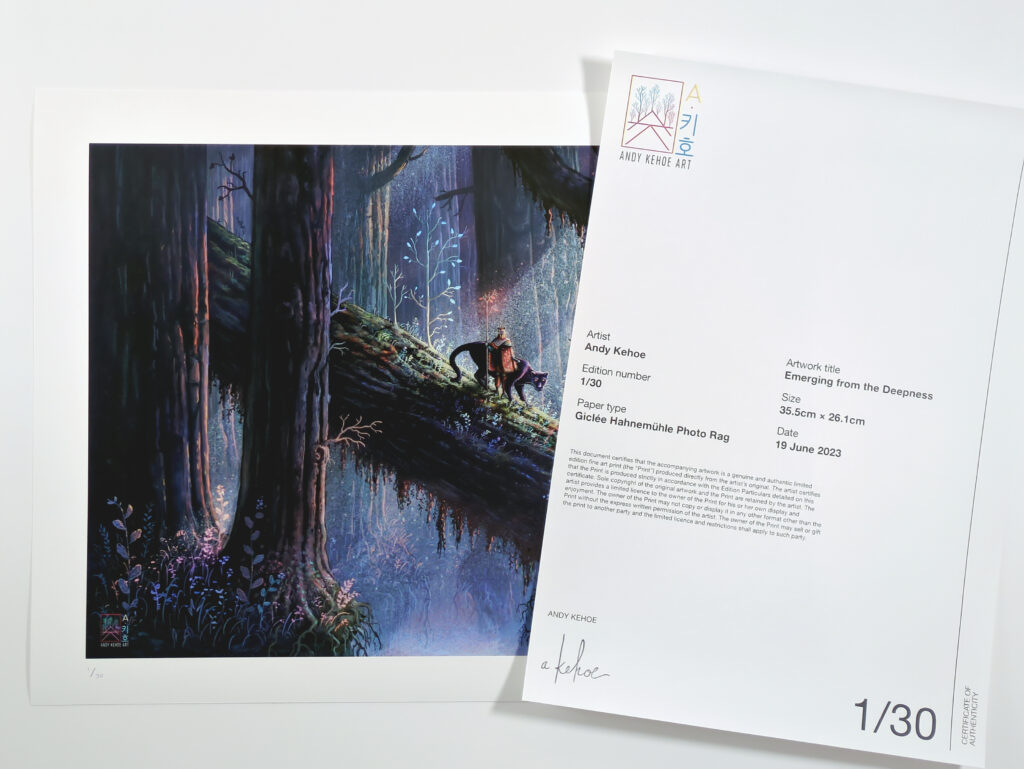 Also very excited to announce that Emerging from the Deepness will be my first print release through my partnership with theprintspace.
This limited edition print will be a timed release that runs from June 28th through July 3rd. You will only be able to purchase this print during this time period. After that, they will be gone forever.
DETAILS:
Starts: June 28th, 3:00 EST
Ends: July 3rd, 11:59 EST
Available in these sizes, including a border for easy framing

A1- 30" x 22"—76cm x 56cm (Editon of 10)
A2- 21" x 15.5"—53cm x 39cm (Edition of 20)
A3- 15" x 11"—38cm x 28cm (edition of 30)

Framed with FSC-certified Wood in Oak Veneer, Painted Black or White styles.

A1- Total Frame Size: 34.1" x 24.3"--87cm x 62cm
A2- Total Frame Size: 24.4" x 16.6"--62cm x 45cm
A3- Total Frame Size: 17.5" x 12.6"--45cm x 32cm

Print signed & numbered
Comes with a signed & numbered Certificate of Authenticity
Printed on acid-free, archival cotton Photo Rag 308 gsm Giclée paper, from Hahnemühle the world's oldest mill who have been producing fine art papers for more than 500 years
Guaranteed archival life of 100+ years
Carbon neutral, sustainable production, packaging and shipping
Express Global Delivery with tracked & insured shipping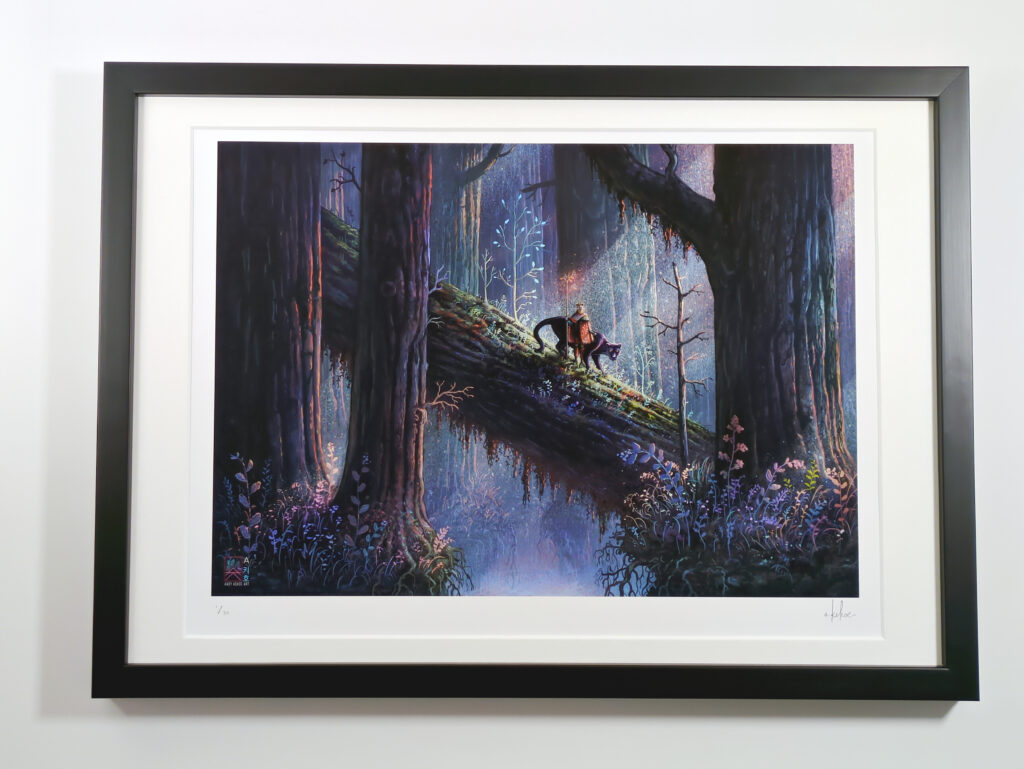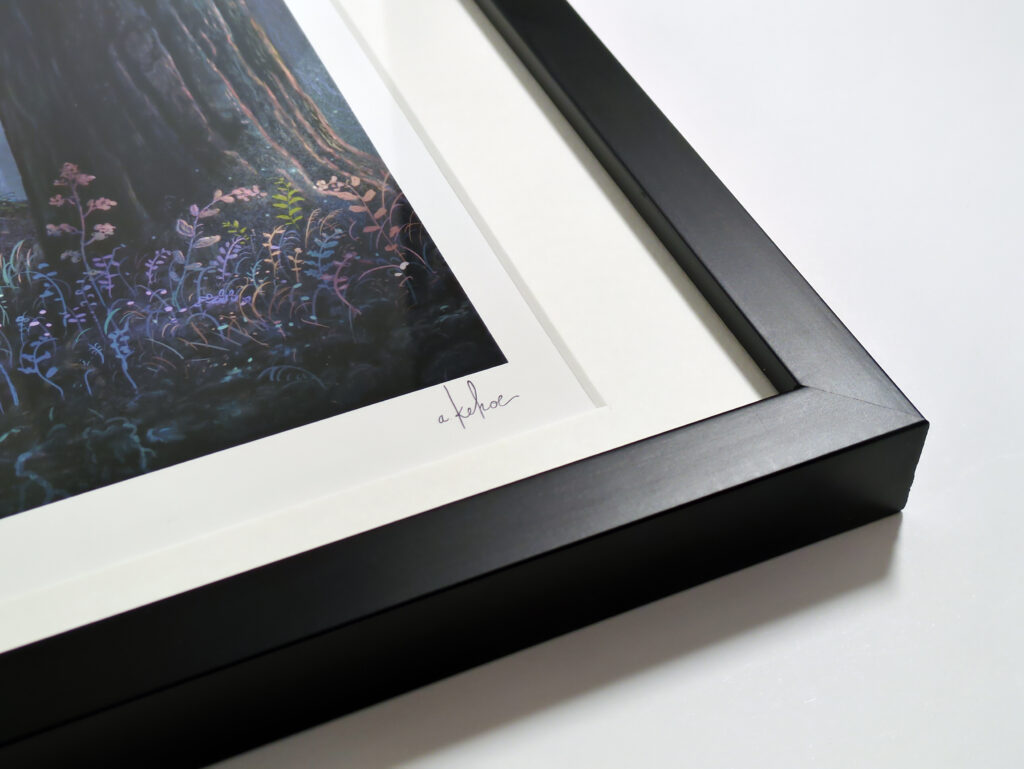 As a reminder, I'll send out another Newsletter on the day of the release with even more info.
I also have a countdown banner on the homepage of my Shop that has a reminder feature. It will email you an alert 10 minutes before the print goes live.
Thanks so much for reading and following!
-Andy