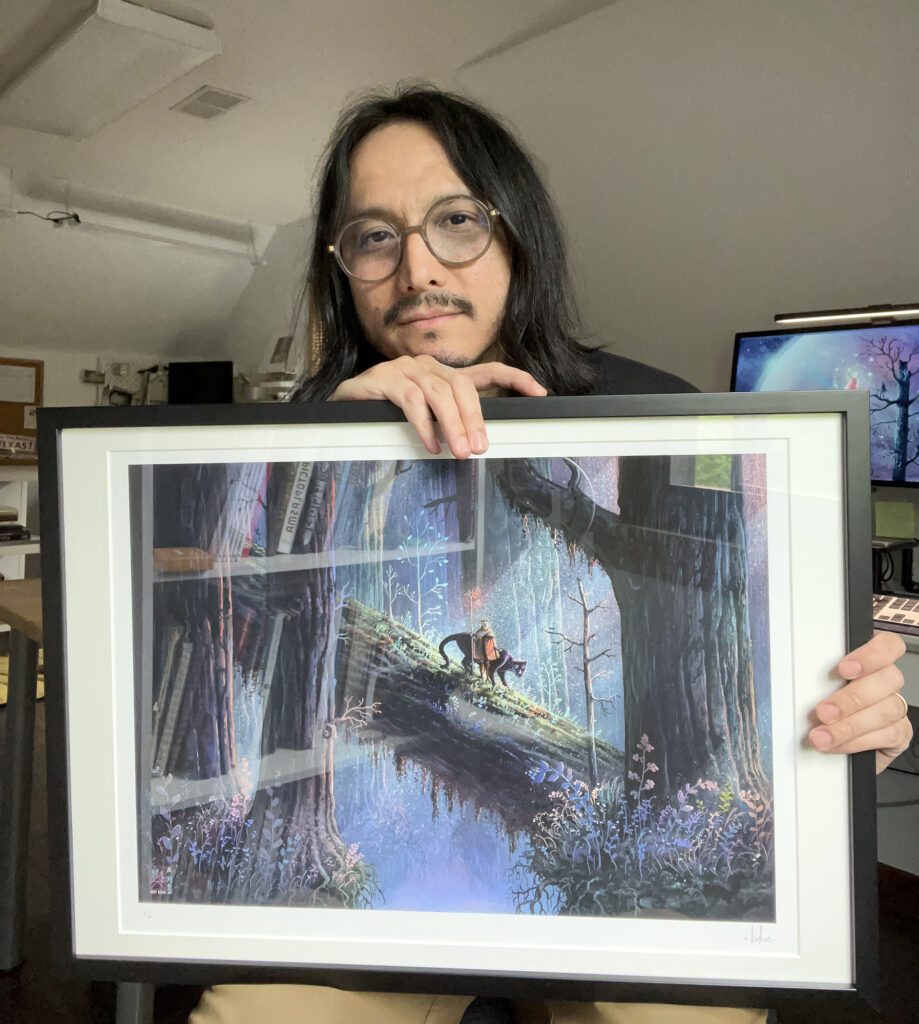 Hello Everyone!
Today is the final day to purchase the "Emerging from the Deepness" limited edition print. The 5 day timed release ends tonight so now is the last chance to pick one up before they leave the Shop for good.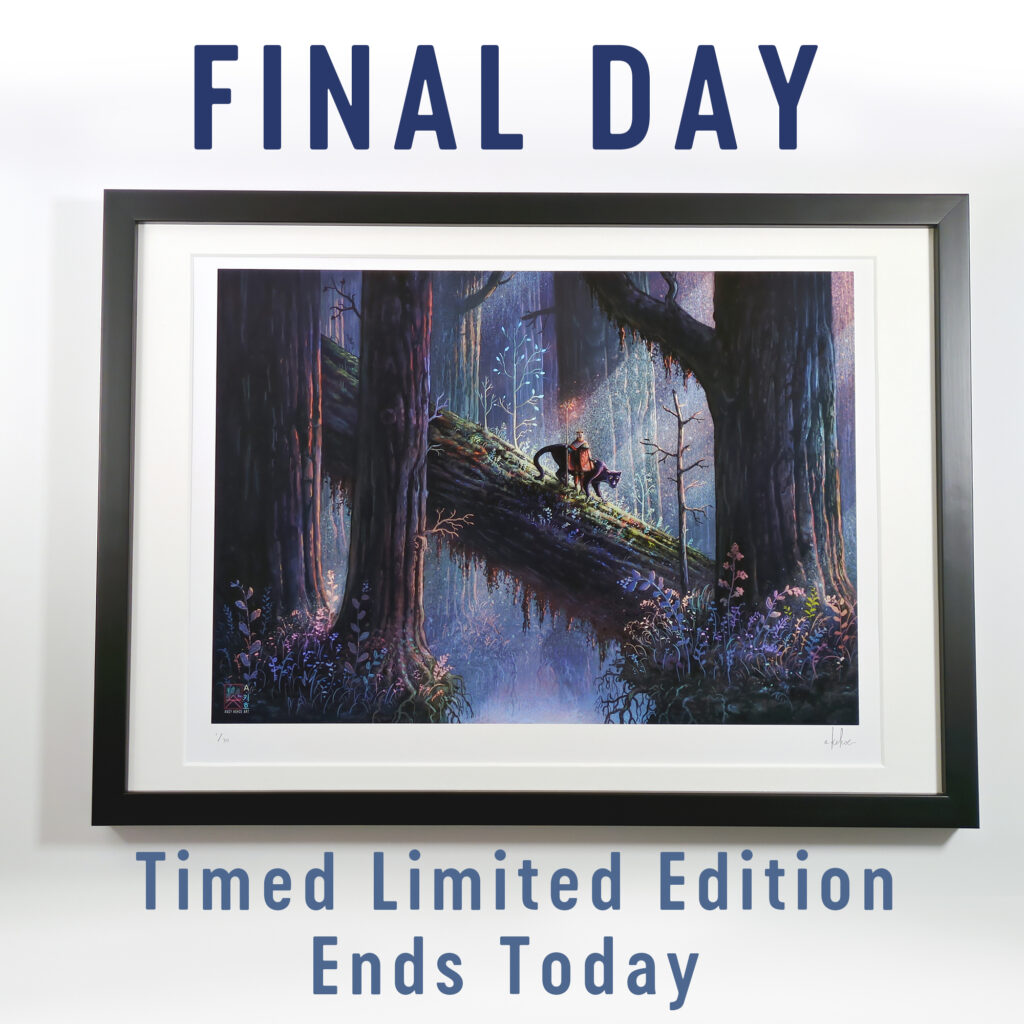 I'm so proud of this painting. It is a real showcase of everything that I want my work to be. Mysterious, playful, and atmospheric. The forest setting of this piece is truly from deepest part of my creative soul. Which is one of the themes behind this painting. Bringing these images out from the dark, conceptual ether and into the light of reality has always been the most magical part of creating. I love it so much.
I wouldn't be able to do any of this with out all of your support. It's been a wild journey with my work, filled many twist and turns; triumphs and hardships. Through out it all, you've allowed me the freedom to grow technically, emotionally and conceptually over the years. You have my undying gratitude.
And a huge thank you to those that have already purchased one of these wonderful prints. You're helping me continue my creative journey and I also just think these prints are really lovely. It's my first collaborative print with theprintspace and I couldn't be more pleased with them. They are the final result of this painting's journey and I know that you'll love them.
-Andy